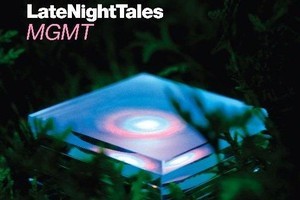 The most recent addition to the Late Night Tales stable is a typically pyschedelic, dreamy, and occasionally niggly collection of songs pulled together by New York electronic rockers MGMT.
And, boy, you sure can hear the influence that acts such as Velvet Underground and Suicide's Martin Rev (who provides some of the niggle here with Sparks) have had on the core duo of Andrew VanWyngarden and Ben Goldwasser.
But there are other more surprising picks too, like the eerie pop of Pink Frost by our very own Chills and the deadbeat country cool of the late American rockabilly musician Charlie Feathers on Mound of Clay.
Stars: 3.5/5
-TimeOut