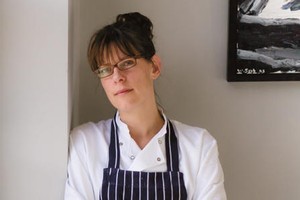 The book I love most is ... The Hobbit is top of the list, followed closely by The Lord of the Rings and CS Lewis' Narnia Chronicles. I remember Mum reading The Hobbit to us. Since then I have always been into escapism; fantasy worlds - love it!
The book I'm reading right now is ... How to be a Woman by Caitlin Moran. It's a timely reminder of feminism at a time when celebrity is king and plastic surgery for beautification and wearing stilettos to the gym have become the norm. Yet another example of how we seem to have regressed rather than progressed.
The book I'd like to read next is ... I'm going through a serious crime phase right now so next on my list is Henning Mankell's The Troubled Man.
My favourite bookshop is ... Daunt Books on Marylebone High St. It's always beautifully arranged and full of quirky, interesting stock.
The book that changed me is ... MFK Fisher's Consider the Oyster. It's beautifully written and thoughtful, delicate just like its subject matter and has been a source of much inspiration to me.
The book I wish I'd never read is ... The Road by Cormac McCarthy. Far, far too dark. I felt physically ill by the end.
London-based chef Anna Hansen is the author of The Modern Pantry ($69.99, Ebury)