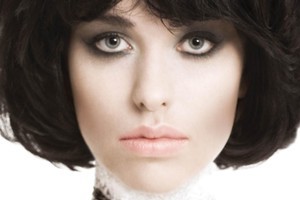 Kimbra is a 21-year-old, Hamilton-raised, Melbourne-based, jazz-pop singer. Her debut album, Vows, is in stores now. Her vocals also feature on the platinum Gotye single Somebody That I Used to Know, which is No1 on the New Zealand and Australian charts.
This week she won the NZ Critics' Choice Prize, an award given to up-
and-coming acts that judges believe are destined for international success.
My happy place is being on stage with my band, because it's a place where we can all let loose and help create a memorable moment for people.
There is a point where the music stops feeling like noise we are making and gives way to something higher, and we are simply channelling that. I love to see the faces in the front row responding - to share that moment with so many people is very special.
There is a tension about live performance that I find quite exciting, too - anything can happen and every gig is different, according to how we translate the songs that night and the energy of the audience.

There is a certain mystery to making music, you never know where it might take you or the audience.
When I'm in that happy place I feel lifted and free. When I stop "thinking" about the performance, it starts to become almost meditative and it is all about connecting with the audience and giving them that moment of escape.
The first time I had that feeling was probably when I played in the Smokefree Rockquest finals as a 14-year-old with my guitar. It was the national finals and, although I was very nervous and not able to
bounce off the energy of a live band, there was a definite moment where I felt very alive and aware of what a gift music is to people.
Earlier this year, I found my happy place again when we played the Meredith Festival in Melbourne in a big, natural amphitheatre in the country. It was about 6pm and the sun was setting directly in front of
us _ it was really special to watch that as we played and experience our first festival performance in such a scenic environment.
I live in Melbourne now but I've been back in New Zealand this week for the Critics' Choice Prize. I always enjoy returning to the place where it all started and showcasing the live band for people. I enjoy the experience most with the band as we can all feed off
each other and make more noise.
Not every performance is a trip to "the happy place", but that's what makes it so special when it does come along. I'm blessed to have this as a job, which allows me to play a lot of shows and tour often,
but it can be hard work, too.
- as told to Bronwyn Sell