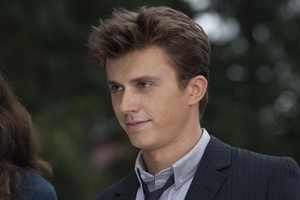 Craig Brewer, the writer/director behind Hustle + Flow brings his gift for solid characterisation to this remake of the 80s classic.
Dancer-turned-actor Kenny Wormald plays the new kid in a small southern town where public dancing has been outlawed. But after he meets the local preacher's wayward daughter (professional dancer Julianne Hough from the
US Dancing With The Stars), they start to shake things up.
The idea of dancing being illegal seems no less ridiculous now than it did in 1984, but everyone involved here keeps a straight face, and the film often manages to evoke the rousing spirit of the original. It's an easy film to make fun of, but only the most hardened cynics won't be tapping their feet during the finale.
FOOTLOOSE
Stars: 3/5
Rated M; 116 mins. Out now