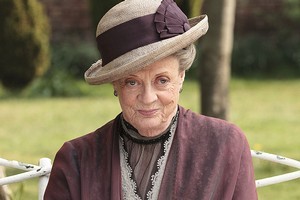 There's good news in store for New Zealand fans hanging out for season two of Downton Abbey - it will be on screen in just two weeks.
The second season of the surprise period drama hit - dubbed the most critically acclaimed TV show ever made - will begin screening on Prime TV on October 18 at 8.35pm.
With episodes still screening in the UK, that means New Zealand will be just a few weeks behind in seeing the season's eight episodes.
Set in 1912, the show follows aristocrats and servants in the Crawley household, and stars Maggie Smith, Hugh Bonneville, and Elizabeth McGovern.
Critcs raved about the first season so much that it had a 92 per cent approval rating on review aggregate site Metacritic - making Downton Abbey the most critically well-received TV show in the world according to the Guinness Book of World Records.
But that's not all Downton Abbey fans have to look forward to - a Christmas special is planned on air on December 25 in the UK, and it will end dramatically.
Brendan Coyle, who plays Bates, the valet, hinted the episode will end on a cliffhanger, with viewers not knowing who lives and who dies - suggesting this series will not be the last.
He said: "There are three shocking twists in store that no-one could have imagined - including us. Wait until you see the Christmas special. You're not going to know who lives or dies - literally."
It comes just a week after Michelle Dockery, who plays Lady Mary, teased viewers of the by saying: "There's a wedding, a funeral and a sex scene and I'm in one of those."
- Herald online with Daily Mail