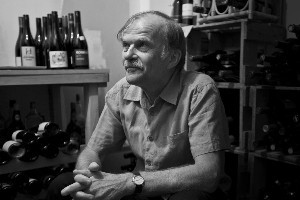 Wine writer Michael Cooper has recently released 100 Must-try New Zealand Wines (Hodder Moa, $34.99)
The book I love most is ... Maurice Shadbolt's Season Of The Jew. The greatest of all NZ historical novels, it was rated by the New York Times as one of the best books of 1987. John Steinbeck's East of Eden has a similarly panoramic sweep.
The book I'm reading right now is ... Encircled Lands by Judith Binney. This magisterial account of Tuhoe's battle to retain authority over Te Urewera is New Zealand history at its greatest - detailed, analytical, compelling.
The book I'd like to read next is ... The Fatal Shore, Robert Hughes' epic about Australia's convict past.
My favourite bookshop is ... Borders in Queen St.
The book that changed me is ... Narcissus and Goldmund by Hermann Hesse. It was published in 1930 - 40 years before I discovered it while at university.
An engrossing medieval story of the artist and the thinker.
The book I wish I'd never read is ... The Juice 2010, by Matt Skinner. I was taken aback when I saw this wine guide in 2009. Highlighted were several Kiwi wines that hadn't even been bottled when my review copy arrived. The idea was to be as up-to-date as possible. Just one problem - Skinner hadn't tasted the wines.