This author deserves bouquets for her insight, writes Nicky Pellegrino.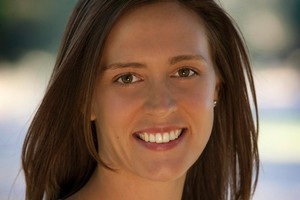 It may have a romantic title but The Language of Flowers, by Vanessa Diffenbaugh (Macmillan $39.99), is grittier than your average love story. It's about a child caught up in the care system and what happens to her when she turns 18 and is sent out into the world to survive alone.
Victoria Jones has pretty much run out of chances. At every foster home things have gone badly. New foster mother Elizabeth seems like her salvation.
She lives in a charming house in a vineyard, she is patient and understanding, and she teaches Victoria the old-fashioned meanings of flowers, such as daisies are for innocence, peonies mean anger, acacia signifies secret love, and hyacinth beauty. This girl seems to have found someone to cherish her at last.
But Elizabeth has her own problems and when they threaten Victoria's new happiness she takes drastic action. We don't find out what she does until well into the book but we know she no longer sees Elizabeth and that the final years of her childhood have been lived out unhappily in group girls' homes.
At 18 Victoria is emancipated from the care system and winds up sleeping rough in a strand of trees in a San Francisco park, where she plants a flower garden. Her salvation is a chance meeting with a warm-hearted florist called Renata, who offers her work and helps her find a room to rent.
Victoria is a success at the shop, where she tailor-makes bouquets using her knowledge of the meanings of flowers: lily of the valley to bring happiness to a dour teenager on her birthday, periwinkle (tender recollections) for a man to give his wife who's not the woman she used to be. Then, at the flower market, she comes across a reminder of her life with Elizabeth and is forced to face up to her past and decide how to shape her future.
The flaw in this story is that there seems to be a lot of people prepared to help Victoria with no questions asked. I'm not convinced this would happen in the real world. Where the novel does seem realistic is in its portrayal of life as a foster child. United States author Diffenbaugh has worked with kids in the care system and has been a foster parent herself.
This has provided her with valuable insights and helped shape Victoria's character - smart but destructive and difficult, intent on sabotaging her own happiness, distrustful of any sort of affection.
Diffenbaugh shows you - convincingly and heartbreakingly - why she's turned out this way. The Language Of Flowers is a début novel and there is clarity and assurance to the writing.
The flower theme might have seemed sentimental but Diffenbaugh makes it work beautifully. The Victorians used flowers to convey what words could not, and for the character of Victoria they serve a similar purpose.
At the back of the book Diffenbaugh has compiled her own dictionary of flower meanings, which is a nice touch.
This is a story with a strong social conscience. The author is the co-founder of an organisation called the Camellia Network that's devoted to supporting young people in the US who are making the transition from foster care. Diffenbaugh has managed to turn this personal crusade into the background for an absorbing, original and thoughtful read. If you were to give her flowers for the work then I think they ought to be bird of paradise (magnificence) with a bit of laurel (glory and success).