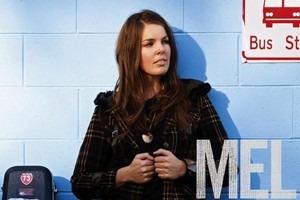 Mel Parsons' sophomore album is like high quality aural chocolate - sweet, comforting, sometimes dark, full of subtle layers, and a treat for your ears in that the production and mixing are flawless, courtesy of Jeremy Toy co-producing and award-winning engineer Andre Upston behind the desk.
She'd fit on any stage in Nashville with her gentle alt-country derived sound, but there's a touch of a Kiwi accent on occasion, and her down-to-earth lyrical perspective hints at her roots, though she's fond of well-trodden country themes and imagery.
Her influences are classic (a touch of Paul Simon in the guitar lines, and especially in the rhythm section on Springtime Sun, while I'll Go nods to mid-era Fleetwood Mac), and Parsons steers clear of challenging her listeners while still coming up with a rather lovely and often personal 11 track collection.
Stars: 3.5/5
- TimeOut