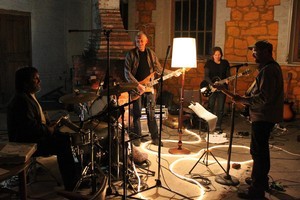 The revived Flying Nun label is celebrating its 30th anniversary in November.
Celebrations will include a flurry of national tours from bands young and old, new releases and re-releases from the archives including a new double CD compilation of Flying Nun tracks.
Among the groups releasing new material are label veterans The Bats who unleash their eight album Free All The Monsters on October 17.
Says label boss Roger Shepherd: "It's great to be working with The Bats again. The relationship goes right back to the early 1980s and the band are very much a key strand in the label's development and history. With the band in such great form it feels very much like having an important limb successfully sewn back on."
The first single and title track from the Bats album can be heard here.
- TimeOut