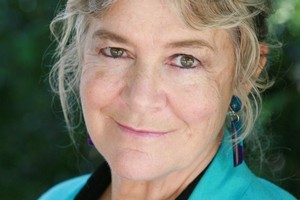 Barbara Ewing is a UK-based Kiwi actress and writer whose most recent novel is The Circus of Ghosts (Sphere $34.99).
The book I love most is ... The Collected Plays of Tennessee Williams, which I re-read lately. It perhaps influenced my writing, and certainly allowed me to hold my own in the 1960s at RADA. My very first profess-ional acting job was in The Glass Menagerie.
The book I'm reading now is ... The Age of Wonder by Richard Holmes, a marvellous account of the 18th-century "age of enlighten-ment" in Europe and the biographies of the men and women who originated new scientific-philosophical ideas.
The book I'd like to read next is ... There but for the, the latest novel by Ali Smith, one of my favourite authors.
My favourite bookshop is ... All over New Zealand I have favourites (often independents) including Auckland's Unity Books where I can browse for hours.
The book that changed me is ... Katherine Mansfield's short stories, given to me by my father. I read voraciously, cycling to Miramar Library enthusiastically, but had not understood there was fiction about New Zealand. To me, aged 13, that was, literally, an explosion.
The book I wish I'd never read is ... A Parliamentary Affair by Edwina Curry. I lost heart for months.