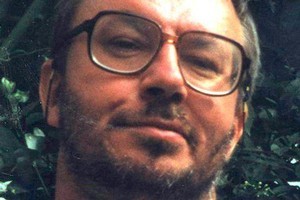 Mike Ashma is the director of the NBR New Zealand Opera's production of the double-bill Cav & Pag opening in Auckland on September 15.
The book I love most is ... Len Deighton's Horse Under Water. All the books I read are either thrillers or non-fiction to do with my work. This is my relief book and I've read it more than 20 times since I first got it in the 1960s.
The book I'm reading now is ... Alexander Werner's biography of the conductor Carlos Kleiber. A little to do with work but more because I find most conductors fascinating.
The book I'd like to read next is ... Jo Nesbo's The Leopard. Another thriller, set in Norway, a country I've always enjoyed working in, and about the fifth I've read by an author I first got to know when I was in NZ last time.
My favourite bookshop is ... no longer in existence! It was in Cambridge and had an extraordinary, low-priced range of secondhand books.
The book that changed me is ... something different every 10 years, but Ernest Hemingway's A Farewell to Arms was one of the first.
The book I wish I'd never read is ... Four Chukkas to Australia by Jack Fingleton. This is a cool but damning account of England's worst tour to Australia in 1958-59. The title refers to polo and the disputed actions of Australia's quick bowlers.