Dante In Love by A.N. Wilson
Atlantic Books $69.99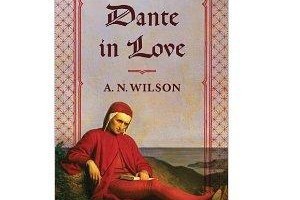 This book might more accurately have been titled In Love With Dante. It is a wholehearted piece of advocacy for the 14th century writer, of whom Wilson says it "could be argued that he was the greatest of all European poets, of any time or place".
But for the modern reader, even in translation, coming to any terms with Dante in his masterpiece The Divine Comedy is difficult. He has to be placed in the context of political and philosophical times vastly removed from our own, even if his abiding value is his view of the human condition in any age.
Wilson says that in his own pursuit of Dante he was always looking for a book that would provide this background but never found it and so has produced his own version to fill the gap for other readers trying to discover why this writer from the Middle Ages has such a reputation and why he is worth reading now.
If you are tempted, this pursuit requires some dedication, because even with this primer Wilson suggests a minimum of several months reading the Paradiso, just one of the three components of The Divine Comedy, perhaps with just a few lines a day.
If this prospect is too daunting, Wilson's book is a good buy in its own right. It is a journey through a culture in which modern Western society is rooted but which can seem as alien as life on Mars. It is an examination of the creative process by which an enduring piece of literature is conceived and executed and it is a vivid portrait of a complex and fascinating human being.
Although Wilson is in thrall to Dante he goes to some lengths to discuss his failings, his extraordinary reversals of allegiance and the hysterical vehemence of some of his writing. He acknowledges there is an element of truth in Horace Walpole's description of Dante as "extravagant, absurd, disgusting, in short a Methodist parson in Bedlam".
If Wilson is a devotee of Dante's technical and emotional ability as a writer, the real concern that interests him is religion. Wilson is a convinced Christian who went through a conversion to atheism before, as he would judge it, seeing the light again.
Although The Divine Comedy has incidental interests like its obsessions with numerology and its characters, its purpose is the pursuit of God. The Christian mysteries and the contradictions of free will are at its heart. It is about how love like that of Dante's for Beatrice, both a human and a symbol, is part of the same whole as the love of God.
Enter into Dante's world and you can, says Wilson, be brought before God. "We too, if we read at the right pace and in the right frame of mind, are going to be led to Heaven." This is an extraordinary claim and even for the unbeliever there is no challenging Wilson's seriousness of purpose.
At a time when faiths of various persuasions are having such an impact on a secular world, it is no bad thing to be reminded of the intensity of religious belief and that such beliefs can be, and are, held by individuals of sophisticated intellect. It is unfortunate that Wilson's prose style does not always demonstrate the fluidity he praises in Dante and the reader is too often brought to a standstill. But this is still a book that deserves persisting with at least a fraction of the attention the author would have us bring to his subject.
John Gardner is an Auckland reviewer.