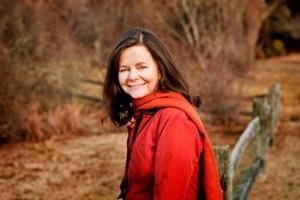 At first, the storyline of this month's feature read, Caleb's Crossing by Geraldine Brooks, seems obvious. We know from the historical record that Caleb Cheeshahteaumauk, son of a sonquem or chief of the Native American Wôpanâak tribe, crosses over from the island of Noepe (Martha's Vineyard) to Harvard University, the pinnacle of learning in the colony of Massachusetts. He goes on to become the first Native American to graduate, in 1665.
In the novel, the imagined Caleb seeks to know the English ways in order to protect and help his people. He must change his manner of dress and speech, learn to write and debate in Latin, Greek and Hebrew, forego the freedom of the island for "the flat fens and dung-strewn pastures" of Cambridge, Boston, and set aside open practice of his spiritual beliefs in favour of Puritan prayer, incurring the wrath of his uncle, a pawaaw or spiritual leader.

But the story of his crossing is told through the pen of his young friend Bethia, the daughter of a Calvinist minister, and it is her journey that proves to be the most surprising and enlightening.
The unlikely duo meet on the edge of a salt pond when Bethia is just 12 years old, on a solo foraging expedition for the family table. Caleb shares his knowledge of the natural world, Bethia introduces him to books and soon they are discussing their spiritual beliefs.
Bethia yearns to convert Caleb, not only to save a lost soul, but in the hope of earning her father's approval. But she is unable to answer some of Caleb's questions and is alarmed to find herself intrigued by his pagan gods and the rituals of the pawaaw.
She believes Satan is tempting her "in a form of irresistible beauty" to break her commandments and worship false gods. This "sin" becomes a heavy burden when Bethia's mother dies and Bethia believes her conduct was the cause.
Yet it is a sin into which she is drawn again and again, unable to escape her thirst for forbidden knowledge and fruit. It is a sin that will ultimately lead her to greater compassion and understanding of the true price Caleb and his people must pay for "salvation" and education.
Bethia is a likeable heroine, smart, kind and compassionate, open-minded and courageous. She stands up for what she believes in and fights for those she loves. She is dutiful and accepting of her role and yet unafraid to challenge the racist and sexist mores of society, striving to make decisions for herself wherever possible. "They say the Lord's Day is a day of rest, but those who preach this are generally not women," writes Bethia.
While her language and manner of speech are convincing, at times Bethia's convictions and outspokenness stretch credibility, given her god-fearing beliefs, her lowly status and the likely punitive consequences of her actions. But as a witness to a clash of cultures and the impact of missionary zeal on the Wampanoag people, Bethia's inquisitive mind is a great asset. She mulls over tough questions of ownership and control, of freedom and advancement, contrasting what she has been taught to believe with what she sees and feels to be true.
The few facts that make up, in Brooks' words, "the slender scaffolding" on which she rests her "imaginative edifice" are set out in the afterword. Though the characters and story are a work of fiction, it makes intriguing and even surprising reading to see just how Brooks has woven in known events and facts. It's a guaranteed plot spoiler though, so don't be tempted to peek ahead.
Caleb's Crossing is Brooks' fourth novel. It is a beautiful, absorbing and tragic tale of a people and a culture under pressure and an engaging account of the harsh realities of life for a young English woman in 17th century America.
And so to Rachael of Herne Bay, who asked whether I would "be so polite" when it comes to choosing next month's feature book. Rachael was referring to the tussle between Bronwyn and I over who got to read There But for The by Ali Smith this month. Rachael, much as I am looking forward to reading Bronwyn's review of the man-who-locked-himself-in-the-guest-room saga on Tuesday, I am happy that I got to read Caleb's Crossing.
Starting Friday, we'll get stuck into our September reads, Rules of Civility by Amor Towles and The Story of Beautiful Girl by Rachel Simon. To enter the draw to win a copy of The Story of Beautiful Girl, click here and tell us what your favourite American novel is, and why. Competition closes Tuesday September 6.