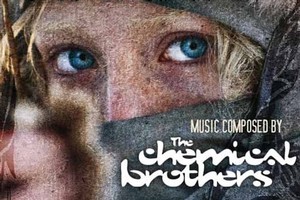 It seems remarkable that the Chemical Brothers have never done a film soundtrack before, given the London beat freak duo's often moody and predominantly instrumental musical output over the past 20 years.
As debut soundtracks go, this one created for action-packed thriller and on-the-run film Hanna, is a fittingly peppy, primed piece of sonic adrenaline. It recalls the pulsing momentum conjured up on the soundtrack to 1998 German crime thriller Run Lola Run.
There is an especially inspired segment midway through where Bahnhof Rumble, an In Rainbows-meets-Exit Planet Dust moment, morphs into the loping, cartoonish big beat of The Devil Is In the Beats - and on Escape Wavefold the Chems become the bass plundering Funk Brothers.
On their recent albums they have been experimenting more with atmospheres and ambient sounds, with varying degrees of success - but with the likes of Interrogation/Lonesome Subway here, and its spooky and haunting chimes, they get it just right.
Most importantly Hanna strikes the right balance between being both a soundtrack and an album in its own right - and it's certainly up there with the Bros' best works.
Stars: 4/5
- TimeOut