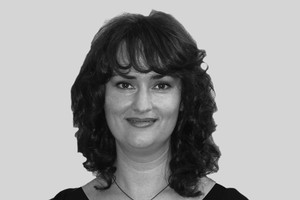 Friday night drinks? Meet me at: The Hare, Tunbridge Wells, Kent - a country pub with a nostalgic twist, all very charming and semi-romantic until you look up and realise you're sitting beneath a row of bedpans!
Where I'll be wearing my new: "Almost" blingy jacket from Zara - saved from Grannyville by a funky looking zip.
And this weekend I'm planning on: Working - a lot! Six shows in three days.
But first I'll need to refuel at my favourite cafe: Anywhere they serve a latte macchiato - to go. Or somewhere that has a sofa, internet access and serves a macchiato.
Saturday evening. If my dreams came true there would be a gig by: Peter Gabriel - with Paula Cole, supported by Gotye & Goldfrapp - with maybe a pre-show of the Cocteau Twins. Heaven.
But if there's nothing else doing I'll probably just: Work and sing - or maybe win the lottery...?
On my stereo/headphones right now is: A Coldplay shuffle. I could listen to Chris Martin for hours.
The books I can't put down are: No books at the moment. They're too heavy to tour with. Right now, I'm reading Mindfood magazine.
The TV show I take the phone off the hook for: Supernatural. I love those boys. I love my husband too - but those boys... oooooo!
The movie I've been dying to see: I've overdosed on movies at the moment because of so many flights - but I have to say I thought Deception was excellent. Definitely one to buy on DVD.
A non-cooking Monday night means takeaways from: Indian - from anywhere that looks kinda funky - in a good way, of course.
Or a splash-out Wednesday night restaurant would be: 40 North in St. Saveur (just north of Montreal). Bloody expensive but worth every penny/cent/dollar etc.
*Nicola Dawn Brook plays the singer La Belle in Cirque du Soleil's Saltimbanco which opens its two-week season at Vector Arena tomorrow night.
- TimeOut