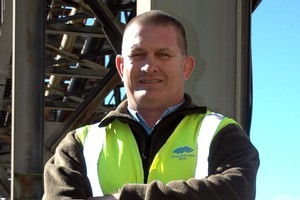 The rumours had been circulating for some time but I think we Jack Reacher fans had been refusing to contemplate the possibility.
Now it's confirmed: milksop Tom Cruise has been cast as the 6ft 5in alpha male righter of wrongs Jack Reacher in the film One Shot, now in pre-production.
Reacher, created by Lee Child, has become a literary phenomenon and we Kiwis are his biggest fans.
Child says that we buy more of his books per capita than any other country - though I bet he says that to all the book clubs.
Men respect Jack Reacher and women long to tame him.
When it was announced that the film rights had been bought, fans knew it would be a tough call trying to find the man who was physical enough to play the part.
It would also be difficult finding someone who could convey Reacher's unique charm - he's tough enough to clear a bar of bad guys single-handedly but soft enough to set a kitten's broken paw.
He's a man of many parts, Jack Reacher, but one thing he isn't is a short-arse. Nor is he an ageing pretty boy. And he definitely wouldn't appear on Oprah, jumping on a couch while proclaiming his love for a girl child.
Reacher fans the world over are up in arms and have plenty of suggestions as to who would be more appropriate to step into Reacher's giant shoes - Hugh Jackman, Sean Bean and Gerard Butler have been the most frequently mentioned.
But a more novel idea came from a man on talkback radio this week who said he'd met Jack Reacher - at the Glenbrook Steel Mill.
My caller is a fan of the Lee Child books and when he was introduced to the foreman at Glenbrook, he said it was like meeting Reacher in person.
He described him and almost immediately the phone lines lit up. "That guy at Glenbrook will be Jim Coe," the callers said. And they were right.
The legendary Counties rugby lock certainly looks more like the sort of chap I had in mind than Cruise does - but then, as one furious Facebook poster said, she'd rather see Prince Charles in the role than Cruise.
In a world as weird and as wacky as Hollywood, anything's possible, but here's hoping common sense will prevail and the studio execs will prick Cruise's bubble and cast someone more appropriate.
The last thing I want to see when I invite Jack Reacher to my happy place is Tom Cruise's gormless face - and thousands of fans feel the same way.