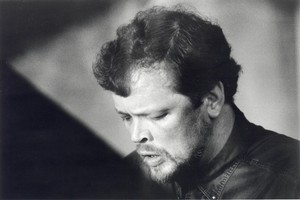 Doubtless it was the infallible pairing of Nikolai Demidenko and Rachmaninov that put the "house full" sign outside Auckland Philharmonia Orchestra's Thursday concert, but the whole programme gave an evening of bedazzlement.
The Third is the longest of Rachmaninov's piano concertos and, on this occasion, its length proved heavenly.
At first, Demidenko was almost self-effacing but, within minutes the Russian was lashing out with the sort of power that makes even the hardiest Steinways quiver. He may have opted for the less taxing version of the first cadenza but it was transformed into a gleaming whip.
Throughout the concerto, many of his solos came across like intimate piano improv in a pre-revolutionary Moscow salon.
Eckehard Stier, ever alert to Demidenko's volatile stylings, clustered the orchestral colours around him. Stopped horns have never sounded so sinister, nor col legno and muted strings more mysterious set against Demidenko's translucent sheen.
In an encore of Chopin's final nocturne, Demidenko released its inner mazurka and streaming passagework like docile laser beams. It was a tempting preview of his solo concerts in Auckland tonight and Hamilton tomorrow afternoon.
After interval, a Franz Schreker Nachtstuck showed Richard Strauss was not the only German late romantic to fashion poetry out of excess.
This was high-class enchantment, the sort of magic perhaps inevitable from an orchestra with nine percussionists, two harps and celeste, dispensing music that was at times like walking on a harmonic wobbly castle.
It was the perfect companion piece to Ravel's Daphnis and Chloe which followed.
American critic Paul Rosenfeld identified Ravel as the master of the sensuously delicious object. This ballet score is certainly that, and at times it was almost as if Stier and his musicians were weaving a scented curtain over the audience.
Individual players were outstanding, particularly Catherine Bowie with the extended flute solo that, in the ballet, coaxes Chloe out of hiding. And why would the foolish nymph of yore want to seek solitary refuge with the APO offering such splendid music on the open stage?