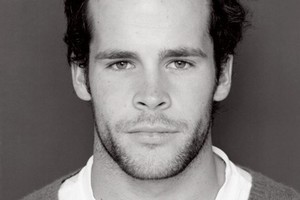 Tim Carlsen is an Auckland actor who is performing in Silo Theatre's I Love You Bro, now playing at the Herald Theatre.
The book I love most is ... On The Road by Jack Kerouac. A road-trip story mixed with impromptu adventures that made me grin and fall in love with it. This book inspired me to be bold in life and plan everything with a grain of salt.
The book I'm reading right now is ... Haiku on 42nd St: A Celebration Of Urban Poetry and Art by the editors of Clerisy Press. Short, sharp reading that offers a fine taste of NYC accompanied by brilliant photos.
The book I'd like to read next is ... To Kill a Mockingbird by Harper Lee. I read it at high school. I don't remember much, so it's time for round two.
My favourite bookshop is ... Unity Books. Fantastic selection and helpful staff. Every time I walk past this place I have a good gander through the window and take in the beautiful assortment of books.
The book that changed me is ... Tuesdays With Morrie by Mitch Albom. When death comes knocking who says we can't live a life and laugh at ourselves at the same time?
The book I wish I'd never read is ... I'm a picky reader. Most of the time I won't last if I get bored with a book - I'll tell myself to hang in there. On the other hand, this can be a sign of where I should say, 'I wish I'd never read this'.