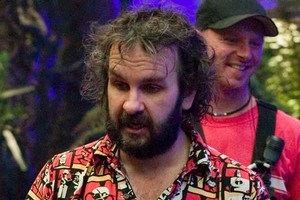 Hollywood heavyweights Steven Spielberg and New Zealander Peter Jackson have spoken out about exorbitant ticket prices audiences being charged to watch substandard 3D movies.
Some films are shot in traditional 2D and later transformed into 3D, often producing poor quality movies, but allowing higher ticket prices, Spielberg and Jackson say.
"I think the 3D situation is kind of interesting at the moment because, after Avatar, it survived for a while as this premium experience with higher ticket prices.
"But I think the audiences have now come to realise there are bad movies that can be in 3D as well and, on top of that, you're being charged an extra $5 to see a movie that was as bad as one you saw in 2D," said Jackson, sitting alongside Spielberg at popular culture convention Comic-Con.
Jackson and Spielberg have teamed up to make The Adventures of Tintin: Secret of the Unicorn, based on the comic books by Belgian artist Georges "Herge" Remi.
The film is shot in 3D and uses cutting-edge performance capture technology, with Spielberg directing and Jackson producing.
The two have worked on the project for six years.
Spielberg said he hoped filmmakers got so proficient with 3D that audiences eventually wouldn't notice if a film was 3D or 2D so it became just another tool to help tell a story.
"Then maybe they can make the ticket prices comparable to a 2D movie and not charge such exorbitant prices just to gain entry into a 3D one, with the exception of Imax, where we are getting a premium experience in a premium environment," Spielberg said.
"But, to show a 3D movie in a similar theatre in a multiplex next to another similar theatre showing a 2D movie, [I'm] hoping some day there will be so many 3D movies that the point of purchase prices can come down, which I think would be fair to the consumer."
- AAP