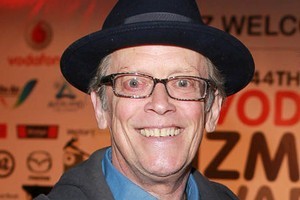 Kiwi music sensation Ray Columbus recently released his autobiography, The Modfather: life and times of a rock 'n' roll pioneer (Penguin, $42).
The book I love most is ... Chinese Horoscopes by Paula Delsol. It helped me as a general guide to why my first marriage failed ... and it's helped me since then in knowing how and why I found the perfect partner in my wife Linda.
The book I'm reading right now is ... John Lennon: Unseen Archives by Marie Clayton and Gareth Thomas. I'm enjoying this book even more the second time around. Lennon and I were a similar age and, as it transpires, had many of the same influences - Elvis, for instance.
The book I'd like to read next is ... Anything about Elvis (if an admirer writes it).
My favourite bookshop is ... Pathfinder in Lorne St, Auckland. It's really Linda's influence. She's an avid reader and that store is chock-full of books about the human psyche, her favourite subject.
I love bios and autobiographies on luminaries, which they also feature.
The book that changed me is ... The above by Paula Delsol (my original mother-in-law, Iris, gave it to me. God love her!).
The book I wish I'd never read is ... Anything about Elvis not written by Peter Guralnick, who was a real fan like me and wrote two wonderful books about the King.