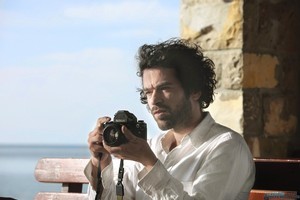 Like the under-appreciated Tell No One in 2006, this French film is an adaptation of an American crime novel (by Harlan Coben and Douglas Kennedy respectively).
In the new film, a pleasing blend of thriller and character study that in tone recalls The Talented Mr Ripley, the action is transposed from New York and Montana to Paris and the Adriatic coast of Montenegro.
It's a crisp and workmanlike effort, which underlines the versatility of Duris, who seems to occur anew with every role, and the production is handsomely mounted and shot. But the last quarter-hour heads off at such a sharp angle from the main yarn that it feels like you've stepped into a different film and the final effect is unsatisfactory.
Duris plays Paul Exben, a lawyer in a successful partnership with Anne (Deneuve). He's married to Sarah (Fois), with whom he has two beautiful kids and a flash house. But an unexpected disaster strikes at work, and at home he begins to suspect Sarah is having an affair.
An attempt to confront the domestic drama turns ugly and Paul decides on a course of action plainly hinted at in the film's French title, which means "the man who wanted to live his life".
To give more away would be unkind to a drama which deals - perhaps to a fault - in the unexpected, even improbable. Some of the details, particularly to do with document forgery, seem implausible and the film demands a disquietingly amoral attitude from its audience: Paul explains his actions towards the end but I'm not buying it.
Duris' character, torn between his criminal and artistic impulses, reminds us of his Thomas in Jacques Audiard's superb The Beat My Heart Skipped and his performance here is equally intense.
It's also, presumably, the first film in history to feature Cloudy Bay sauvignon blanc as a major plot device. Fancy the French doing that before we did.
Stars: 3/5
Cast: Romain Duris, Marina Fois, Eric Ruf, Catherine Deneuve, Niels Arestrup
Director: Eric Lartigau
Running time: 111 mins
Rating: M (violence, offensive language, sex scenes) In French with English subtitles
Verdict: Good film, bad ending.
- TimeOut