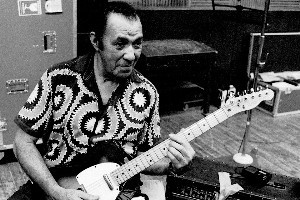 Manuel Galban, guitarist of the renowned Buena Vista Social Club, has died in Cuba at the age of 80, official media reported.
Galban died on Thursday, official television said, calling his passing a "great loss, not only for Cuban music, but for our culture."
Born in 1931 in the southern city of Gibara, Galban came to Havana in 1956, where he directed the vocal quarter Los Zafiros from 1962 to 1972.
In 1974, he founded the Batey, which toured in some 60 countries over 23 years.
In 1996, American guitarist Ry Cooder called on Galban to join the group that evoked the music of the Buena Vista Social Club in Havana with Compay Segundo, Ibrahim Ferrer, Ruben Gonzalez, Omara Portuondo and Cachaito Lopez.
The project helped spawn a film of that name by Wim Wenders, and Galban recorded with Cooder for the 2001 album Mambo Sinuendo, winning a Latin Grammy award.
-AAP