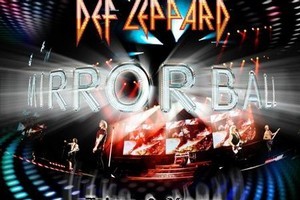 For Def Leppard fans this is all you could ever want in a live album. Even though they're getting on and it's their last album tour for Welcome To the Sparkle Lounge (that's album number 10, by the way), it's an ideal souvenir of the Sheffield band's pop and hair metal legacy.
The three-disc package - two CDs, including three new songs, and a live and behind-the-scenes DVD - takes in all the hits, from Pyromania's Photograph to the lash of Animal and the sing-
along perfection of Pour Some Sugar On Me and Armageddon It, then there's the wild heaviness of late guitarist Steve Clark's Scratch 625 and new songs like the reckless romp of Bad Actress, proving these guys are not just hair metal has-beens.
And, just three years after their last visit, last being here they are coming back to play Vector Arena on October 12. Scott Kara
Stars: 4/5
- TimeOut