Carte Blanche by Jeffery Deaver
Hodder & Stoughton $39.99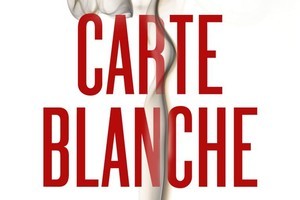 Do you tire of the people who always bang on about how much better the book was than the movie? Well, you can rest easy if this James Bond yarn is ever committed to screen.
Of course, it can't be an easy task writing about a number-plated Superman. He's never in any real danger of dying, especially as this incarnation has given up smoking.
Good lord, he even declines a quick one with a winsome maiden because of doubts over her emotional vulnerability.
Anyway, this, his 37th mission, is only the second to be set in modern times. Which is a slight letdown really. Gone are the gadgets and jet packs, leaving us with little more than a phone with some super-tricky apps, dubbed the iQPhone after its inventor and Bond constant, Q.
Our hero even spends most of the story driving a Subaru. No, really ... and he drinks bourbon.
Bah, 21st century Bond is a Westie. That'll be Bond, Jimbo Bond. Maybe Robyn Malcolm's still in with a shot of becoming his girl?
Otherwise, you know the drill. There's an awful baddie, and whereas the lame 36th book had a bloke with a big, hairy hand, this one has Severan Hydt, a latent necrophiliac with discoloured nails. But he does have a nasty rubbish disposal unit that gets to fillet one unfortunate passer-by.
Then there are the exotic locations, there's Serbia, South Africa and, umm, some building site near York. Maybe Deaver was working to a budget?
As for why Bond is racing around, well, it all has to do with a nefarious plot to blow something up. Well, duh.
Still, on the positive side, it's a hell of a lot better than the last book, Sebastian Faulks' Devil May Care. That creaked more than my knees.
We also learn more about Bond's past, his parents (who get their own sepia coloured subplot), his bank balance and the various ways in which you can slip the words carte blanche into a narrative. Deaver has surely set a record there.
He also overindulges his gambit of rewinding each flurry of action to explain how Bond avoided the death he seemed to have coming.
Then, once the blood's been mopped, we learn that all Bond was shooting for all along was the love of a good woman. Hear that, Robyn?
Alan Perrott is a Canvas feature writer.