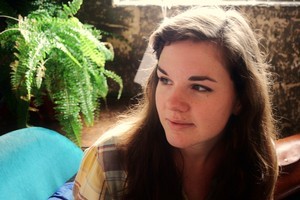 MOVIES
If the shorts are anything to go by, Kung Fu Panda is one to add to your list of "must see in 3D" movies as Po and friends tear through ancient Chinese ruins trying to stop a new villain.
For martial arts purists, the Chinese film Wu Xia set in the Qing Dynasty also starts today. And there's The Company Men, this year's version of George Clooney's Up in the Air - well, it is also about successful, good-looking men (played by Ben Affleck, Tommy Lee Jones and Kevin Costner) whose lavish lifestyles are hit by the recession.
MUSIC
Tonight, if you have a few dollars spare for a koha and are not already going to watch the Vietnam War at the Kings Arms, I suggest you head along to The Chills' frontman Martin Phillips' tribute evening to Hone Tuwhare at the Classic, from 7.30pm. Proceeds go towards establishing an artists' residence at Hone's "crib" at Kaka Point.
Otherwise, over at the Auckland Museum, the lovely Tiny Ruins (Hollie Fullbrook) is joined by the equally lovely music ensemble Carolina Moon for a performance after the Late talk about earth's gravest challenges.
And for those looking for more of a party this weekend, there's the Turnaround's ninth birthday bash on Saturday. Rather than playing in their usual haunt of the basement, Manuel Bundy, Submariner and co will be ripping up Totos itself.
TV
This week TimeOut gives you a good excuse to date your television. As the summer staples like Desperate Housewives and Cougar Town wind down, this week sees TV2's Friday night line-up launch Mad Love, a new series of Vampire Diaries and the chicks-with-guns show Nikita.
Justified an intelligent drama on TV One starring Timothy Olyphant gets my vote, as does Maori TV's version of New Zealand's Next Top Model, a hair and makeup reality show called Head Start screening on Saturday at 7pm.
OR...
Climb every mountain, ford every stream. Or at least sing those words. Yep, perennial favourite The Sound of Music is back, this time performed by the National Youth Theatre Company at the Aotea Centre this Friday, Saturday and Sunday.
- TimeOut