Secrets and tragedy make this novel hard to put down, says Nicky Pellegrino.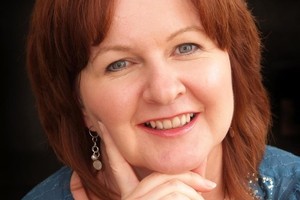 There was a point in Frank McCourt's bestselling Angela's Ashes when I had to put the book down because I couldn't have coped with it if one more baby had died.
I had a similar feeling about this novel as the sadnesses mounted up. But what kept me hooked in The Butterfly Cabinet, by Bernie McGill (Headline, $36.95), was the easy, fluid writing, the vibrant voices of the two main characters and the secrets about them that were slowly revealed.
Set in Ireland in 1892 and 1968, this is a story about how we are rarely what we seem to be. Maddie McGlade is living in a resthome that was once the grand country house where, as a young girl, she worked as a servant. The mistress, she tells us, was a hard woman and fond of meting out cruel punishments to both her staff and her children. Now the possessor of her old butterfly cabinet, Maddie has discovered hidden in it the diary of her mistress, Harriet Ormond, who kept the diary while incarcerated in prison for the manslaughter of her only daughter, Charlotte. It is this journal that forms the second strand of the story.
At the start, it all seems utterly black and white: Harriet the child killer is cruelty personified while Maddie is the beloved one. But first impressions are misleading. Maddie has a story to tell before she dies and secrets to unburden. Harriet's journal reveals that the truth is far more complex than it first appears.
I think McGill's real triumph with this novel is how successfully she manipulates the way we feel about her two main characters. As we come to know Harriet, we cannot help but sympathise with her - unfavoured as a child, happiest galloping on her horse, overwhelmed by nine children and her role as a homemaker, misunderstood by society, crippled by her position and her pride ... it is no surprise that tragedy finds her. And as we come to know of Maddie's duplicity and her own role in the little girl's death, our opinion shifts again.
The characters are fictional, but the story is loosely based on real events that took place in McGill's hometown of Portstewart, Ireland, in the late-1800s when a little girl called Mary Helen Montagu was found asphyxiated at her home, Cromore House. Her mother, accused by her servants of cruelty to children, was found guilty of manslaughter and jailed for 12 months. McGill uses a novelist's licence to fill in the gaps and try to explain why such a thing might have come about.
McGill is a playwright and it's hard to believe this is her début; the prose is so elegant and assured. Take this passage with Harriet telling of her passion for her husband: "How can I describe the way I am with him when we are alone together? It has something to do with touch, and something to do with ache, and something to do with living, and something to do with freedom, and something to do with loss, and something to do with a return to oneself ... and with colour, startling colour and with harmony, and with rhythm and with abandon. A thrumming of parts, a butterflying, a dancing. And at the end of it, often, there is a child. It is a price to pay."