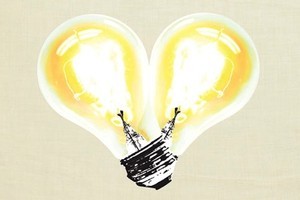 Listening to this Canadian band - who have the best band name in the history of music - is like having a really good hangover headache.
Not one of those throbbing ones, but the chaotic, whimsical kind when you're still off in another world. And with David Comes to Life, their third album, they maintain a constant pressure on your temples, but somehow you can't stop listening to it. It's a beast, but it's bliss.
This "rock opera" concept album - clocking in at 74 minutes with 18 tracks in four "acts" - is set in Thatcherite Britain and follows the life, loves, loss, and rebirth of a chap called David.
While not quite a match for the band's last album, The Chemistry of Common Life, it's still another monstrous slab of melodic, shouty, punk rock.
Then there are the Who-meets-Thin Lizzy extravagances of Remember My Name, with guitars and drums heading off in tight trippy tangents, and the old school clash, bash and chug of Ship of Fools.
They should be the biggest punk band in the world. But there are obvious reasons why they're not. That name doesn't do them any favours and more than anything it's Damian Abraham's caustic voice that is most unnerving (or thrilling depending on what you're into).
But one of the coolest things about F***** Up is the interplay between his yowl and sweet female vocals (on the lovely duet The Other Shoe) and straight singing on Turn the Season, which sounds like the Clean being dragged happily through the gutter.
So there is some respite, but not much and your splitting headache wouldn't want it any other way.
Stars: 4.5/5
Verdict: Nice day for a headache
-TimeOut