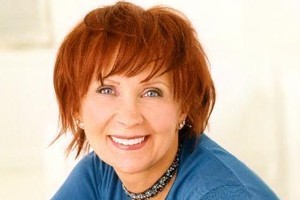 Janet Evanovich is the US author of the best-selling Stephanie Plum stories and has just released the latest in the series Smokin' Seventeen (Headline, $39.99).
The book I love most is ... Junie B. Jones Loves Handsome Warren by Barbara Park. Okay, I know it's a children's book, but I don't care. It's awesome. Let's face it, there's some Junie B. in all of us.
The book I'm reading right now is ... Medium Raw by Anthony Bourdain. It's a compelling read and an up-close look at the world of food and the people who cook it for a living.
The book I'd like to read next is ... Does The Noise In My Head Bother You? by Steven Tyler. I love Aerosmith and I'm enough of a voyeur to wonder about the noise in Tyler's head. Once I was at a party he was also attending and I stared transfixed at the back of his head all night, too tongue-tied to say hello.
My favourite bookshop is ... I don't actually have a favourite. I shop at all sorts of stores and I have an e-reader so I can download from online bookstores.
The book that changed me is ... As a kid I read the Donald Duck and Uncle Scrooge comic books - they gave me an early love for adventure. I think the Stephanie Plum series is part I Love Lucy, part Indiana Jones, and part Uncle Scrooge.
The book I wish I'd never read is ... In general I hate books with sad endings. I go moping around and then buy gooey birthday cake and eat it to feel better.