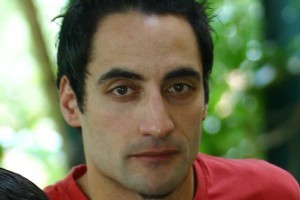 Current events suggest the show's title is somewhat premature in proclaiming the imminent extinction of the taniwha.
But the spirit that haunts Chris Molloy's play is of a very different order from the remarkably resilient species that has been turning up at recent planning tribunal hearings and city council meetings.
The playwright presents a lively account of the original taniwha which travelled with Kupe from Hawaiki as a guardian but took on a malevolent aspect in response to the pervasive violence of a warrior culture.
In the most compelling moments we see how the taniwha's curse is manifest in the cycles of violence that plague modern Maori communities.
The mythological saga is expertly interwoven with a modern day story that has a successful rugby player returning to his hometown of Murupara to confront the legacy of a childhood blighted by domestic violence.
In a series of flashbacks the actors convincingly take on a child's perspective as they deliver a chilling account of a small town community where violence is the norm.
In one memorable scene a couple of primary school boys boast about their ability to take a beating without crying and discuss the various kinds of hidings they receive like a pair of wine connoisseurs considering the merits of rival vintages.
Kiel McNaughton's direction highlights the playful humour of the script with some sharply choreographed physical sequences that use clowning techniques to undercut the seriousness of the mythological material.
The strong cast rises to the challenge of a script that requires lightning quick changes of setting and time.
Joe Folau and Rob Williams are both utterly convincing as they conjure up the rough and tumble innocence of childhood buddies, and Folau gives a superb performance in which the calloused exterior of a tough kid conceals a world of conflicting emotions.
Ash Jones employs some wonderfully expressive movement as the taniwha and delivers a hilarious cameo as an amped-up small town gangsta, while Chris Horlock anchors the play with an authoritative narration of the mythical story.
Although there are some problems resolving the multiple strands of the drama, Chris Molloy's first play establishes a distinctive voice and introduces a writer with enormous potential.
The Last Taniwha
Where: Mangere Arts Centre - Nga Tohu o Uenuku
When: Ends today