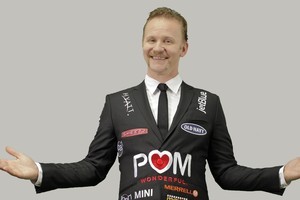 This year's film festival's special guest is documentary-maker Morgan Spurlock, best known as the guy who ate McDonald's for 30 days straight for his 2004 documentary, Super Size Me.
Now that the questions of his 2008 documentary Where in the World is Osama bin Laden? have been resolved, Spurlock is probing the advertising industry and how it manifests in film. His latest documentary, POM Wonderful presents: The Greatest Movie Ever Sold, explores the phenomenon of product placement in film and is entirely funded by product placement. Spurlock will run question and answer sessions during its Auckland run.
Other visiting guests include Ti West, the American director of The Innkeepers, part of the Incredibly Strange section of the festival and Australian film-maker Justin Kurel who, will be accompanied by lead actor Daniel Henshall at screenings of Snowtown, a controversial film based on the true story of serial killer John Bunting who committed 11 gruesome murders between 1992 and 1999.
Expat director Sally Rowe will be presenting A Matter of Taste: Serving up Paul Liebrandt, filmed over a 10-year period. At 24, Liebrandt was awarded three stars by the New York Times for offbeat dishes like eel with violets and chocolate or espuma of calf brains and foie gras.
Another highlight is a special screening of 89-year-old vampire film Nosferatu, with a score performed live by the Auckland Philharmonic Orchestra. It screens on July 31.
-TimeOut