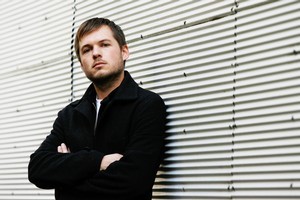 Just over a year ago, James Gardner relinquished the reins of 175 East, one of the country's premier contemporary music ensembles, which he had founded in 1996.
On Saturday, 175 East rose again, phoenix-like, thanks to the energies of a new director, Samuel Holloway, conductor Hamish McKeich and its half-dozen steadfast musicians.
Attracting a sizeable audience to Michael Lett's spacious gallery, the group celebrated with two major revivals from past programmes.
Lyell Cresswell's Of Whirlwind Underground, a 1999 commission, created swirling wonders from a coming-together of Greek and Maori legends, with Prometheus and Maui as brotherly heroes.
Cresswell writes music so engrossing that 17 minutes pass like seven. A tightly structured score wanted for nothing in visceral excitement, thanks to Michael Steer's driving bass lines and a multitude of criss-crossed dialogues and retorts from his colleagues.
All this, as well as a wry chuckle in Tim Sutton's woozy trombone lines and Cresswell's rippling chains of honeyed harmonies.
After interval, Cresswell's 1987 Variations on a Theme by Charles Ives dealt out a nostalgic humour that needed parlour rather than bunker acoustics to do it justice.
Nevertheless, Ingrid Culliford's flute and Katherine Hebley's cello individualised each variation from the flickering, pulsating third to the second and tenth with their austere stalking unisons.
Ross Harris's 2007 The Sleep of Reason, the second revival of the evening, was a predictable showpiece.
Detail was sharp and telling over Steer's bebop bass, with Harris's fearsomely complex instrumental weave creating its own momentum until the final mesmerising lull-out.
On the international side, Culliford took on Brian Ferneyhough's virtuoso Cassandra's Dream, sustaining a flow through the English composer's sometimes obsessive detail.
Martin Iddon's spectral Tu as Navre was arcane stuff, short and spidery, best heard closer-up than we were. James Tenney's 1967 Swell Piece took us back to those golden days of hippies and happenings, and simply needed more players for its randomness to come off.
I would have happily forgone both for something, however small, from one or more of our many talented young composers who so deserve to be heard outside the groves of academe.