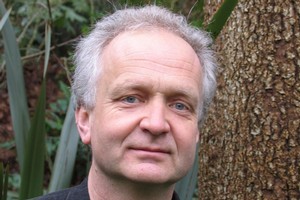 The D major symphony patched together from Mozart's opera La Finta Giardiniera and a left-over youthful Finale was a fetching opener for Auckland Chamber Orchestra's Fantasia concert.
Conductor Peter Scholes kept it all bustling along, as it should, even if the intonation bogey has still not relinquished its hold on the violins.
Haydn was not so fortunate at the other end of the concert. His early Matin symphony is a treasure, its Baroquish busyness giving ample opportunity for Adrianna Lis and the woodwind to bubble away in brilliant Allegro mode.
Bassoonist Ben Hoadley's big moment in the Minuet's Trio, a shapely duet with principal cello Eliah Sakakushev, was dashed off with the style and sass that would have provoked a smile from Papa H.
Leader Dianna Cochrane was disappointing in the demanding solo violin part. Untidy playing took its worst toll in the Recitativo of the second movement while the violinist's undeniable energy and chutzpah in the Finale did not quite compensate for roughness that went beyond the rustic.
Tippett's Fantasia Concertante on a Theme of Corelli was a liability, despite Cochrane, William Hanfling and Sakakushev's elegant solo trio.
Scholes, in his rambling spoken introduction which took the place of informative programme notes, ventured that we would get lost in the mist when the music got dissonant and that that would be good.
Well, we did and it wasn't.
The highlight of the programme was Pene Pati in Britten's Serenade for Tenor, Horn and Strings, alongside a very able horn soloist in Emma Richards.
The tenor was enthralling in this mighty song-cycle, nuancing every note and phrase, delivered with exemplary diction.
An occasional sense of strain slightly marred the last two numbers, but not enough to dim memories of brilliant, ringing roulades in Nocturne and a cleverly underplayed This ae nighte.
Best of all, the young tenor opened out to the audience in a full-on, unstinting performance.
And we felt the special partnership of the two soloists, particularly when Richards' horn took over in passionate response to Pati's rapturous vocals in Britten's Elegy.