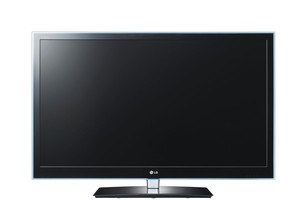 Lying on the couch, coated in popcorn and watching a movie in high-def with a booming 5.1 soundtrack is one of life's great pleasures - unless you've got a 3D television.
The inability to watch something in 3D when you're supine is one of several problems with this emerging technology - although there is change on the horizon.
LG Electronics reckons its new 3D televisions, which boast solutions for many of the current issues, will have it leading New Zealand's market within two years.
The holy grail of 3D telly viewing is certainly 3D with no need for glasses at all, but there are many technical mountains to climb. Though Sony boss Sir Howard Stringer said during his appearance at the Consumer Electronics Show that it was getting close, it's still probably several years away.
Electronic entertainment giant Nintendo has recently released a no-glasses 3D version of its DS portable games machine - but the 3D content can only be viewed from a single position, smack bang in the centre.
This is where the issue lies - getting everyone in a lounge to see the same thing, all in glorious 3D, without flickering or dulled-down quality is no mean feat.
But at the launch of its new Cinema 3D televisions in Auckland this week, LG showed that it is certainly moving in the right direction.
It has binned the expensive, battery-powered "active" glasses needed to watch 3D television in favour of cheaper plastic options.
They are light, don't have to be charged up and can be used from virtually any viewing position in front of the screen. The cheapest of the many options LG demonstrated this week was two pairs for $8.
If you're planning on checking out any rugby world cup games in 3D, this is about the only way to get everyone in front of your TV seeing the effect, at least without spending hundreds of dollars a pair on the heavy active versions.
Because of the way the image is displayed, and the way 3D shutters flick between your left and right eye on active versions, you're unable to lie down (circular vs linear polarisation, if you're feeling nerdy).
The end result is that the closer your head gets to 90 degrees, you see mostly black. Not ideal.
But the passive glasses, similar to those worn at movie theatres, work in tandem with LG's FPR (Film Patterned Retarder) technology - a film coating that does the 3D hard yards.
It's a reasonably regular occurrence in the geek media world to be shown a new technology that's meant to revolutionise the gadget world. This has never been more true than with 3D TVs - but the reality is that as thin and pretty and feature-packed as the offerings from the likes of Samsung, Panasonic and Sony are, LG's technology is the most glaringly obvious advance that's appeared.
Aside from being able to move your head where you want to, and not feel your neck (and wallet) buckling under the weight of active glasses, the LG television has totally flicker-free, sharp, 3D images.
They are the first to be deemed flicker-free by the pernickety TUV certification agency.
LG claimed a viewing angle of 180 degrees - vastly wider than many others.
Though the image did start to degrade at the very edges of this, the 3D effect was strong and the image clear from almost anywhere in front of the set.
Matt Seo, LG's Kiwi boss, told assembled industry bods at the launch: "We can reach the No. 1 market position within the next two years with our Cinema 3D TV".
He's probably right - until someone has a "eureka" moment and movie buffs can finally watch flashy 3D content to their heart's content without having to put on any glasses at all.