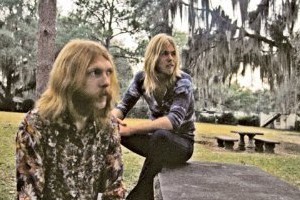 Here, the boutique reissues label has gone in search of a tribe which has never really figured much in their past musicological digs - white Americans.
This comes subtitled At the Crossroads of Rock, Country and Soul hinting at a more sophisticated set than is suggested by the "delta swamp rock" label. Which also means no Sweet Home Alabama or Freebird. But Lynyrd Skynyrd and the Allman Brothers are still here, the former opening with Seasons, sounding more like back-porch folkies than future southern boogie merchants. Elsewhere, this joins the dots to Nashville via Johnny Cash and fellow highwayman Waylon Jennings, while Boz Scaggs, Leon Russell and Tony Joe White give it some blue-eyed soul. But the real treats are in the rediscovery - of Bobbie Gentry's sassy soul-country voice; the infectious original version of Hush (later a Deep Purple hit) by Joe South; and future Mrs Allman, Cher, strutting her way, bellbottoms flapping presumbably, through Dr John's Walk on Gilded Splinters.
Here, Soul Jazz drains the swamp to uncover a jukebox, one that's in very groovy working order.
Stars: 4/5
- TimeOut