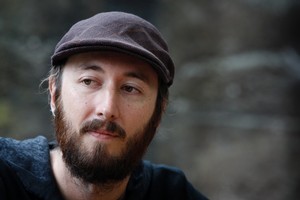 Top New Zealand musicians are taking to the streets for Child Cancer next Friday for The Big Busk.
And the national fundraising event has turned international - rather than miss out on his chance to perform because he is in New York, Dave Baxter of chart-toppers Avalanche City is heading out on to the streets of the Big Apple to be filmed doing his bit.
Also putting out their guitar and other cases around the country will be Jason Kerrison of Opshop, Greg Johnson, Barnaby Weir, Luger Boa, Black River Drive, Iva Lamkum, Lydia Cole, Jonny Love, Lisa Crawley and more.
Other busking events for students will take place throughout the entire New Zealand Music Month. Everyone who participates in the $500 Bucket Challenge will go into the draw to win a $500 music package, including music vouchers and an iPod. The school that raises the most money will get a songwriting session with one of New Zealand's top songwriters and performers.
All the funds raised will go directly to supporting children with cancer and their families. For more info go to www.childcancer.org.nz.
Meanwhile, some of the busking stars will also perform during the Christchurch earthquake telethon on May 22. The musical line-up for Rise Up Christchurch - Te Kotahitanga includes the Feelers, Six60, I Am Giant, Dane Rumble, Opshop, Kids of 88, Anika Moa, Annie and Will Crummer, the Jordan Luck Band, Young Sid, the Checks, Luger Boa, Annabel Fay, Iva Lamkum and Elizabeth Marvelly.
- TimeOut