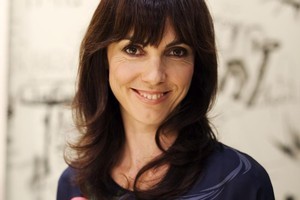 Arts readers: we are, apparently, a niche audience, and hence well catered for by TVNZ7. Sure, even TVNZ7 buries the arts on Friday nights, but there they regularly have a whole two hours of it. (And some of the programmes also screen at other times, and/or can be viewed free on the internet.)
From 9pm on Fridays, the buried treasure includes: How to Look at a Painting with Justin Paton, who wrote the lovely, accessible, enthusiastic-expert book of the same name; The Good Word, a book discussion show; and rescreenings of channel One's Artsville biographies. These shows are interspersed with two five-minute "micromentaries", one about Te Papa, the other about individual artists and performers.
Of course, we now know this is for a limited time only; TVNZ7 is due to go off air when government funding finishes in mid-2012. This is a major blow for us "niche" audiences without sufficient numbers and/or consumer fickleness to be seen as commercially useful.
"Majority rules" means we don't get a look in elsewhere. TVNZ7 caters not only to arts lovers but also ethnic "minorities" and people who fall outside advertising target markets, like preschool children and those over 59. The loss of free-to-air, advertising-free, educational television for children is particularly problematic.
So TVNZ7's success should not be counted in its raw viewer numbers. Instead, it should be measured by how well it caters for those whose tastes are not a priority for the mainstream. It should be measured by its recent Freeview awards, and the opportunity for different opinions to be heard on programmes such as Back Benchers and Media7.
There is merit in the very idea of secure public broadcasting, although the Listener does not agree. This week's editorial states that the media (including journalism) is an industry like any other, existing "ultimately ... in a marketplace" with "no legitimate case for special pleading". Erm, how does one dismiss the fourth estate and democracy and all that? Are they just quaint ideas?
The marketplace doesn't give two hoots about the fourth estate, or preschoolers, or art. And that is exactly why public broadcasting is so important, as the 60 academics who last week wrote an open letter to John Key make clear.
One of the ironies about the scrapping of TVNZ7 is that the channel meets a large number of TVNZ charter responsibilities. Oh snap, the Government's also scrapping the charter (the bill awaits its second reading) because, in the words of Broadcasting Minister Jonathan Coleman, it is "unworkable", "ridiculous" and "not delivering quality content".
Curious. TVNZ7 goes a long way in refuting that accusation of unworkability and low quality. Curiouser and curiouser: TVNZ used to get $15 million to fulfil its charter duties; TVNZ7 costs $15 million a year to run.
TVNZ should be able to run a "charter channel" available to everyone with widely published schedules, paid for with ring-fenced funds from its commercial operations. Yes, the Government's dividend will be less. But when Alice is in TV land, that magic quality-TV figure of $15 million is not a large sum.
To compare apples to oranges - as everybody already in this debate seems to have done - the budget to make six one-hour episodes of quality drama is about the same as four months of TVNZ7 budget. Why oppose it unless one is ideologically opposed to TV without the ads?
And we could finally have arts programmes in prime time.