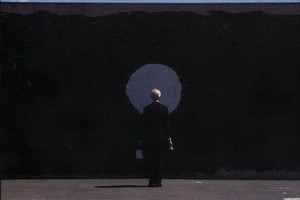 The sinewy riffs, slightly breathless beats, and squally Eastern psychedelia influence of Window Rattle off Distance From View is the perfect example of how instrumental music can take a mundane image and make it magical. And this debut album from Scratch 22 - a bloke best known for his DJing around the traps and his production skills on the likes of rapper and poet Tourettes' last album Who Says You Can't Dance to Misery? - has many moments like that.
It's a beautifully even-tempered album that takes in the jaunty world music chant-meets-deft DJ Shadow beats of opener Medicine Man (which also gets a freaky reworking at the end of the album with the help of Open Souls' guitarist Jeremy Toy), through to what can loosely be described as chilled agitating trip hop on tracks like Flashing Before Your Eyes and Cold Hands.
But the songs are given extra depth and texture thanks to spooky samples, eerie succulent soundscapes, and guitar parts that move from pleasantly plucked to psychedelic.
And while it's clear Scratch 22 is influenced by many musical styles, songs like the simmering Communication and the radiant dead-beat mooch of Hole in Your Boat recall that golden era of instrumental hip-hop in the late 90s when beats were fresh, penetrating, and dreamy all in one.
Turn it up and drown yourself in this fine debut.
Stars: 4/5
Verdict: Local debut of instrumental beat-driven bliss
-TimeOut