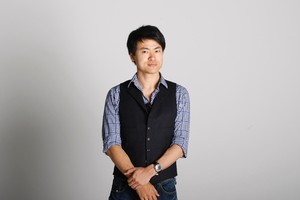 Asked to describe his art style, Shanghai-born Dennis Juan Ma says it's "Kiwi-Chinese".
The 31-year-old freelance illustrator moved to Auckland in 1999 to study graphic design at AUT University, and now his unique art style - which he says is a combination of Chinese, Japanese and Western - is in international demand.
His client list includes brands such as adidas, Red Bull, Converse and Tiger Beer, and his work is featured in fashion, editorial, advertising and children's books.
"I don't think New Zealand is just all about Maori art any more, and the increasing ethnic diversity of the country means my style of art should be seen as Kiwi."
Ma says he draws inspiration from Chinese traditional painting, Japanese manga and American comic art, creating pieces that are retro yet modern.
He did not have any formal art training before his AUT graphic design course.
"I am a big fan of comics, and I think that has played a large part in my interest in art and also helped with my story telling skills through my art."
A devout Christian who attends Auckland Baptist Tabernacle, Ma says he wants to use his art to also promote his faith and culture.
"I think Chinese art, especially those during the 1940s and 50s are really cool, so I use them as a basis for my illustration," he said.
"Through my art, I hope to build a better understanding of my beliefs and culture, which I think is important at this time for New Zealand especially in multicultural Auckland."