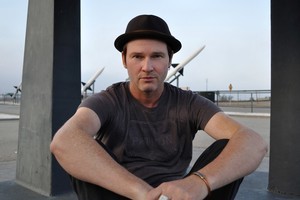 Never one to shy away from dressing up, Greg Johnson is off on his Small Towns and Ball Gowns tour in May and June.
Okay, so while he may not be wearing a ball gown he will be wearing his best duds and is sure to play his song, Ball Gowns and Small Towns. In the meantime, listen to it here.
The Los Angeles-based singer, songwriter and showman will play nine intimate shows including Salut, Whangarei, May 26; Harrington Hall Theatre, Pukekohe, May 28; Ascension Estate, Matakana, June 5; and Mills Reef Winery, Tauranga, June 10.
Johnson and his handpicked band of friends and long-running musical collaborators - Ted Brown, Ben King and Wayne Bell - will perform hits and fan favourites from three decades of music making.
Also, in each town along the way, Johnson is giving local musicians a chance to open for him. All you have to do is submit a track via his website gregjohnsonmusic.com and wait to see if you will be personally selected to warm up your hometown audience.
But wait, there's more: the concerts will also be recorded for his first-ever live album, also titled Small Towns & Ball Gowns - Greg Johnson Live.
"After a decade in a big city I'm still a New Zealander and by definition a small-town guy at heart. My old tune Ball Gowns and Small Towns is still a crowd favourite and this tour captures the spirit of that song," he says.
Tickets and ticket/album packages on sale April 6. For ticket agents and show information see gregjohnsonmusic.com.
-TimeOut