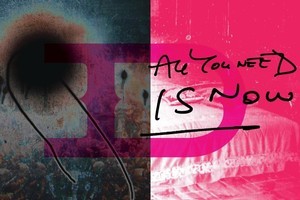 Duran Duran must have felt pretty slick when they returned to the studio to record their 13th studio album. They had Mark Ronson - the guy who produced Amy Winehouse, Lily Allen and Adele - behind them.
Ronson is known not only for having the magic touch when it comes to album sales, but also for his love of the 80s.
So unlike Red Carpet Massacre, which used Timbaland and Justin Timberlake for some new-age cool factor, this album is as nostalgic as it is down with the kids.
While it draws on their 1982 release Rio, and has the tinny tonality of yesteryear, it also sounds very like the retro synth-poppers coming out of Los Angeles, Oxford and even New Zealand.
Some of the most 80s tracks, Blame the Machines and Runaway Runaway, are not carbon copies of anything Duran Duran released 20 years ago but do sound as though they were released before cellphones became pocket-sized.
The album swings between the frenetic Girl Panic and serious orchestral interludes of Diamond in the Mind and Return to Now. Whatever the intended statement of this album, it sounds like a group of slightly creaky old men who decided they just wanted to have a bit of fun. After all, all they have is now.
Stars: 4/5
Verdict: Do, don't die
-TimeOut