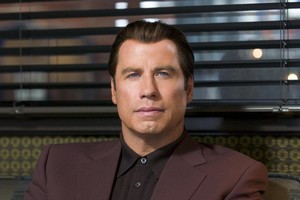 Some Qantas staff have taken exception to a new safety video fronted by Hollywood actor John Travolta, saying it makes them feel like they work in a fast-food chain.
Airline flight attendants and pilots have taken to online forums to vent their annoyance at Travolta calling them a "team" instead of a crew in the safety video, Sydney's Sunday Telegraph reported yesterday.
The newspaper said the video opens with: "This is your captain speaking - well, maybe not today. But I can guarantee that the guys on the flight deck and the greater team care just as much about aircraft safety as I do.
"I've been flying over 40 years as a pilot and I can tell you, there's no one I'd rather have at the controls than a Qantas pilot."
One Qantas flight attendant described the video as "corny" and "tacky". Flight attendants say they also have a problem with being repeatedly referred to as "the team" - not flight attendants or cabin crew members - in the video.
"We feel it's demeaning to be called 'the team'," one said. "It makes us feel like we work at McDonald's."
Another staff member said he had expected more from the video after recent safety incidents.
Some called on Qantas to use Captain Richard de Crespigny, credited with saving 466 lives on the failed QF32 flight from Singapore last year. "Who better than the genuine aviation professionals who saved QF32?," said one Qantas staff member.