A quick word with Justin Townes Earle, the New York via Nashville singer-songwriter visiting for the third time on the back of his fourth album, Harlem River which has the track Christchurch Woman.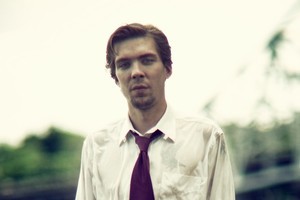 The lyrics ("I'm waiting for a Christchurch woman in the rain/ And the rain keeps coming/ but it ain't enough to cover the pain") now makes for poignant listening, though it's been on his setlist for a while having been inspired by a close encounter with a Cantab gal in Australia. Which is where TimeOut reaches him, somewhere in Queensland....
Welcome to the disaster part of the world.
It's the same thing that Nashville got last summer. We had massive flooding and craziness too.
We've had it pretty bad over here too.
Yes, you have and I've been keeping a close eye on it. It's absolutely heartbreaking.
And of course, Christchurch Woman - especially with lines "I know I shouldn't be waiting on her but I keep thinking any second she'll be coming around the corner" - can be heard a whole different way now.
Yeah, exactly. I'm trying to figure out a way - we are going to set up some sort of website maybe and sell it for an exorbitant price and find a charity to align it with.
The woman from the song - is she okay?
So far as I know she is. She lives in Sydney. So that is where I actually met her. So I guess she is. I heard she was at one of the shows but I did not see her.
And now you can't play it in Christchurch this time.
Yeah, it's really silly. We had a show booked. I don't think that the establishment that was hosting us survived the quake.
Anyway, sad song that it might be, it comes from a funny album. The Harlem River of the title is a canal in New York isn't it, not somewhere you'd go to get baptised?
Yeah, it is. It is a very, very disgusting patch of water
And Working for the MTA is like a Johnny Cash railroad song, but set in New York. Is this like Big Apple country music?
This is my departure from country music. I am moving much more towards Stax and Sun Records and a lot of that Memphis scene is a lot of what I love about music and so I am going to start working with that Memphis idea for a long time. On this record I was looking at the connections between the Carter Family and the Staples Singers. So it was really based in church music. Making this record really helped me arrive at a point where I realised where my voice stands is kind of on an edge.
Well it sounds like you are going to need a bigger band. Though on past visits you've certainly commanded the stage with that long fingered guitar playing of yours. Just how long are your digits?
Surprisingly to a lot of people they are very short. My girlfriend stands about five feet tall and she has tiny little hands and her hands are the same size as mine. My fingers are just bigger around.
I see you just got written up as one of the most stylish men in America.
I actually got written up as one of the most stylish men in the world. I do have very expensive taste in clothing and I do pay attention to the way it's stitched and things like that. It was very surprising to us but nonetheless greeted with open arms.
Do you have a tailor?
I do have a tailor. His name is Billy Reed and he makes all my suits and most of my clothes also.
Well it's always good to have a guy who knows your inside leg measurement.
Yes it is.
It's a sensitive question but how's the health?
Good. Good. It's real good.
Because it hasn't always been in the past year or so.
No, I mean it hasn't been good throughout my whole life. Hell, I'm a junkie, I slip into using drugs all the time. It used to be brief periods of being messed up, balanced with long periods of being clean and now it's gotten into brief periods of being clean, balanced with long periods of being messed up. Right now it's going well.
Does the touring affect that balance?
The touring definitely makes it hard. You are surrounded by drinks the whole time; you are surrounded by drugs. And people want to give them to you. Not only do I have a problem with drugs I don't have to pay for them either.
Hmm. So wrong business to be in?
Exactly.
LOWDOWN
Who: Justin Townes Earle, son of Steve Earle among other things
Where: Bar Bodega, Wellington March 25; Powerstation, Auckland March 26; Sawmill Cafe, Leigh March 27
- TimeOut