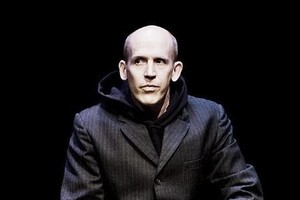 Conor Lovett is a virtuoso actor and widely acclaimed as the best living interpreter of Samuel Becket's work.
The book I love most is ... How It Is by Samuel Beckett. I read it having already read his trilogy of novels, Molloy, Malone Dies and The Unnamable. The entire novel is written in two- or three-line paragraphs with no punctuation.
The book I'm reading right now is ... The Mind's Eye by Oliver Sacks. It's compelling reading.
The book I'd like to read next is ... Jude: Level 2 by Julian Gough. I have read Jude: Level 1 and it's a brilliantly constructed and hilarious story of Jude, an innocent abroad who doesn't realise that almost every one of his actions has disastrous results. Level 2 is the continuation of Jude's epic adventure as he leaves his home in Ireland and goes out into the world.
Like the best works, it affects you on many different levels and in beautifully wrought prose.
The book that changed me is ... The Unnamable by Samuel Beckett. I'm surprised by how few people I meet have read this book.
It's one of the best displays of Beckett's genius and shows how he was, and remains, far ahead of the field in terms of the modern novel. It's always difficult to pick up other fiction after Beckett. I wish writers would read him and realise that the game has changed.
The book I wish I'd never read is ... I've never read that one. Is it good?
* Conor Lovett is performing two solo shows of Samuel Beckett's prose pieces, First Love and The End, at the Herald Theatre, March 15-19