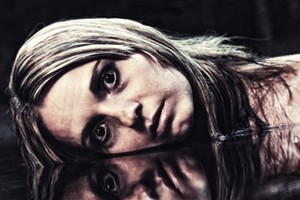 When the Basement theatre is packed out at 10pm on a Monday night for a local production based on a 19th century novella by Henry James, I think it is safe to say the Auckland Fringe Festival and the Auckland Arts Festival are going off.

Aucklanders are revelling in the abundant choices on offer and are discovering some gems and surprises among the wonderfully varied mix of local and international acts.

Henry James' celebrated ghost story is a densely written masterpiece that has inspired voluminous academic debate as to whether his ghosts are real or just in the mind.

But the story is so complex and elusive that the distinctions that frame the question are thoroughly destabilised. Whether the characters are facing emanations from a reality that is beyond human experience or more reassuringly just conjuring up phantoms from the depths of their own imagination no longer seems to matter.

Either way the effects of the haunting are very real and we are clearly dealing with something that lies beyond the realm of rational understanding.

Benjamin Henson's sensitive adaptation of the story retains the ambiguity and menace of the original.
His sophisticated staging delivers some genuinely frightening moments with an eerie soundscape from a live cello player setting the tone and fine judged performances driving home the horror.

But the production is equally adept at encouraging the audience to pull back and scrutinise the reality of the ghosts with the household servants offering a dollop of down-to-earth scepticism.

With great economy the production establishes a sinister gothic ambience, making effective use of the old brickwork in the Basement. There is a possibly a bit too much effort spent trying to explicate the intricacies of the childrens' guardianship and these details will probably remain a mystery for those unfamiliar with the story.

The children at the centre of the story are cleverly represented as rag-doll puppets who are skilfully animated and given voice by shadowy puppeteers.
The puppets have a vaguely malevolent presence that keeps the audience guessing as to whether the children are innocent victims or deeply corrupted agents for an evil purpose.

*The Turn of the Screw runs at The Basement Theatre until March 13