Catherine Smith looks at the best free and family shows on offer during the two major arts festivals showcasing Auckland City this month.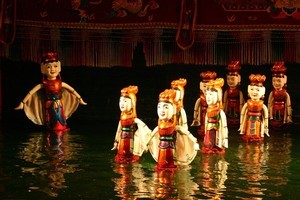 Coming to a street near you are some pretty cool things to see and do, as part of our biennial summer of arts.
From one end of town to another, Auckland has polished up her new city gathering spots: the refurbished Aotea Square is home to parties and people and stages, the wonderful new community arts centre in Mangere has theatres and performance spaces, even the parks and plazas are happening. And from this weekend through to March 20, artists and entertainers are flooding the town in two top festivals to showcase our city as never before.
The Auckland Fringe runs until March 13, overlapping the Arts Festival, on from March 2 to 20. The organisers of both festivals have made sure that there is something for everyone, creating great events for the whole family, spreading venues from south to north, indoors and out so that the whole of the new, Super Auckland can get involved. Many shows are free or low cost, all will stimulate you and your kids, with the bonus of some great programming for and by teens. It's not just about performing arts - you can create your own artworks, immerse yourself in kinetic pieces or walk around Auckland's galleries for some spectacular painting, pottery, design and performance installations and more.
Here's our round-up of some of the best free and family shows over the coming weekends.
Fringe for free
Fringe in the Park
Myers Park, today, 2pm-6pm.
Spend a summer day in this park on the edge of the city (enter from Queen St, K Rd or Greys Ave) and preview the best of the Fringe shows, get crafty with the First Thursday market, collaborate with Tiffany Singh's Way of Alaya flag art (also at other venues until March 13), get hippie with hula hoops, knitting and a Box War (you'll have to be there to find out what that is).
When Animals Dream of Sheep
Myers Park, today and tomorrow, 8.30pm. Koha/donation $5.
This outdoor theatre tells the story of a red deer introduced to a small island. Half-animal and half-human creatures dream in a forgotten landscape in this theatre-dance piece set in an intriguing paper room in the park. Developed in Belgium, it will show at the Netherlands Oerol Festival in June. winningproductions.co.nz
The Time Machine
The Refreshment Room, Titirangi, Saturday and Sunday March 5 and 6, 11am. Kinetic sculpture and light for you to wander through and spark your imagination. perceptual-engineering.com/Time-Machine

Fringe for families
Sirens, by the Wet Hot Beauties
Parnell Baths, today and tomorrow, 9pm. Adults $20, concession $16, ticketexpress.co.nz, whbs.co.nz
You probably didn't realise there was a gap in your life was just waiting to be filled by contemporary water ballet. Fortunately an ensemble of 70 - yes, 70 - women and 10 men have revived the art form as the Wet Hot Beauties. Physical, classy and fun, their fantastical Sirens show is inspired by the Busby Berkeley movie extravaganzas of the 1930s and 40s, with a cheeky modern twist. The largest and wettest outdoor show of the Auckland Fringe.
The Adventures of Alvin Sputnik, Deep Sea Explorer
The Basement. Today until Tuesday, March 1, 7pm. Adults $25, family ticket (Mon and Tues only) $60, iticket.co.nz
Sydney loved it, the New York Fringe Festival gave it the Outstanding Solo Show gong in 2009, now you can fall in love with this micro-epic too. In a fusion of animation, music, mime and puppetry, our hero the deep sea explorer tells his tale of a last-ditch attempt to save the human race after the seas have risen. He accepts the mission only so he can be re-united with his dead wife. Heartbreaking and endearing. weepingspoon.com/AlvinSputnik/About.html
Drumania
Tapac, The Auckland Performing Arts Centre. March 8-13, Tues, Fri and Sun 8.30pm, Wed, Thurs and Sat 6pm. $20-$25, tickets@tapac.org.nz or ph (09) 845 0295 More than just a drum show, Drumania crosses acting, music, comedy and theatre. The audience drums on 300 African-styled hand drums, stomping, clapping and playing some serious rhythms within minutes without a single word spoken: the audience become the stage, loving the power of group drumming.
Waiheke Fringe Weekends
Stefano's Restaurant, Surfdale, Feb 25-27, March 4-6 and 11-13. DJ dance nights, a capella choirs, clowns and children's story telling, improvised theatre, a sizzling burlesque show, live music featuring Waihetian mambo jazz band Chocolate Fish and acoustic blues rock favourites The Mojo Risers - and nearly all the performers are Waiheke-based. See stef.co.nz for programme, bookings ph (09) 372 5309.
Arts festival for free
Aotea Square is the place to congregate for a free taste of the festival, at the Festival Garden, the Pacific Crystal Palace Spiegeltent, and the TV3 Garden Stage. The Garden Stage will host free music performances from 5pm weekdays and 2pm weekends, including a taste of the upcoming Pasifika Festival, with four afternoons of performances from Monday March 7 to Thursday March 10, 1.30pm- 3pm.
Catch a free movie on the Movies in the Parks Silver Screen set up in the square - some of New Zealand's best short films, including homegrown dramatic digital shorts and Auckland entries to the Hamburg Animation Awards will be screened here.
Family Day
Aotea Square, Sunday March 13, 10am-4pm.
The Festival Garden Party celebrates the next generation of Kiwi talent - including you and the kids - with interactive artworks with John Reynolds, storytime in the magical Spiegeltent, kids strumming their favourite tunes with the Kiwileles, emerging school bands and performers on stage from 1pm, and a whole range of workshops and competitions. Online, check aucklandfestival.co.nz for times and details as these are updated frequently.
White Night
Auckland Museum, Auckland Art Gallery, Motat, Central City Library and Voyager Maritime Museum. Saturday March 12, 6pm until midnight. Free bus connections.
A magical night when the city's favourite museums and galleries switch on their lights and open their doors with special exhibitions, family activities, performances and refreshments.
Arts for families
Vietnamese Water Puppets
Brought to the festival by the Thang Long Troupe, Vietnam: Garden Theatre, Aotea Square. Wed March 2-Sun March 20. Tickets $32.50-$52.50, family $140. buytickets.co.nz
Water puppet performances have enchanted audiences in Vietnam for more than 1000 years. Now a lake has been created in Aotea Square so they can appear here. The history commentary and ethereal Vietnamese music that accompanies the performance makes it much more than just a puppet show, and it's fascinating trying to work out how the puppets' operators make their works glide through the water so effortlessly.
Passing Wind by Linsey Pollak
Hawkins Theatre, Papakura, Wed March 9, 6.30pm; Aotea Centre, Sat 12, Sun 13 Mar, 11am, 1pm. Tickets $15, $25. buytickets.co.nz or ticketek.co.nz
The naughty name will get your youngsters first, the wickedly clever instruments constructed by Linsey Pollak will hook them in.
Nothing in your household is safe. To a background of groovy beats and cool rhythms, Linsey creates music from carrots, dusters, irrigation pipes and rubber gloves.
Family Concert, NZ Symphony Orchestra
Auckland Town Hall, Sunday March 13, 11.30am. Tickets $17.50, $27.50. buytickets.co.nz
The NZSO's Family Concert blasts into space with tunes the kids will love from the greatest sci-fi films (Star Wars, ET) and introduces them to classical greats (Holst's Planet Suite: Jupiter and Mars) as part of the Festival Family Day.
Gaff Aff, by Martin Zimmerman and Dimitri de Perrot
Bruce Mason Theatre, March 16-19, 7.30pm. $42.50-$67.50. ticketmaster.co.nz
A crowd-pleasing mix of physical theatre, silent movie comedy staged on a giant turntable controlled by a DJ and puppeteer.
Music meets amazing physical prowess. Billed as an awe-inspiring, theatrical rollercoaster ride, this Swiss duo of Gaff Aff has had rave reviews.
* Don't forget to check the festival website to grab last-minute ticket deals and two-for-one offers. aucklandfestival.co.nz; like the festival on Facebook and follow @AklFestival on Twitter.
Plenty in the festivals' line-up for teens as well
Teens have strong ideas about their likes and dislikes. Encourage them to check out these shows. Then just shut up and let them tell you what they learned.
Mixed Nuts: Mangere Arts Centre, foyer and theatre. Today, midday. Adults, $10, concession, $5. Take That! will also perform at the Freemans Bay Community Centre, Wednesday-Thursday March 9-10, 2.30pm and Friday March 11, 7pm. Koha/free
Weird and wacky "coconut performances" by Lima Dance Productions that include hip-hop, Tongan comedy, singers and interactive performance artists Dusky Maidens and the Monkeys, and dance by Duo. Their Freemans Bay show, Take That!, is a raw, funky dance drama about four Samoan friends in their last year of school. Check out lima.dancetheatre on Facebook.
For Real: Tapac, Wednesday March 2-Saturday March 5, 8pm, and also 12pm on Saturday. Adults $15, kids, $10, concession $12.
The OSYC is an extension of Christchurch's Original Scripts Theatre School, and had phenomenal support in last year's Wellington Fringe. For Real digs into the psychosis and chaos of teenage inner life through dance, song and speech. Billed as moving, grunty theatre and astonishingly assured.
Who Are You? Urban Youth Movement: Maidment Theatre Wednesday March 2-Saturday March 5, 7.30pm, and also 12.30pm on Sat. Playhouse Theatre Glen Eden, Tuesday March 8-Thursday March 10, 7.30pm. Mangere Arts Centre Wednesday March 16-Saturday March 19, 7.30pm. Tickets $20, $30. maidment.auckland.ac.nz and iticket.co.nz
Black Grace's Neil Ieremia gathered dancers aged 16 to 21, from every walk of life and from all over Auckland, told them they were lazy binge drinkers who were unable to make a lasting commitment. Then he told them to prove him wrong. And they did, with this dance work that explores their fears and hopes. Get your teens to this, pronto.
Havoc in the Garden, Massive Company: Aotea Centre Wednesday March 2-Sunday March 6, 7pm, Sunday March 6, 6pm; Mangere Arts Centre Wednesday March 9-Saturday March 12, 7pm; The PumpHouse Takapuna, Wednesday March 16-Saturday March 20. Tickets $25-$39.50. buytickets.co.nz; iticket.co.nz; pumphouse.co.nz
This is another show where young New Zealanders can see themselves, as a multi-cultural cast of old hands (including a Shorty and Outrageous star or two) and emerging actors puts urban life, the lies that parents tell and children reveal, under the microscope.
Soul Sessions: Myers Park. Saturday March 5, noon-6pm. Free
Established and emerging artists paint live to a soundtrack by DJs from Base FM. Cool art and sweet sounds, a perfect Saturday.
Xerxes: The Civic, Wednesday March 2-Sunday March 6
The NBR New Zealand Opera is enticing young 'uns to the glamour, the colour, the music, the fashion of Handel's Xerxes with a mere $25 ticket price for under-25s (take your ID to The Edge box office from 10am to 90 minutes before start of the show). nzopera.com