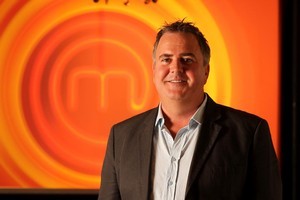 Robert Jacobs has never eaten or cooked a piece of meat in his life - so MasterChef judges decided to serve him up a plate of brains in tonight's opening episode.
Jacobs is one of 1000 contestants vying for a place in the final 25 when the second series of the hit reality show returns to TV One at 8.30pm tonight.
Jacobs laughs hysterically when confronted by judge Simon Gault offering the plate of lamb brains.
Among the first batch of contestants are a man who grew up in a Tibetan monastery and another who worked as an interpreter/translator for the United Nations during the war in Bosnia.
One woman with special incentive to do well is Carmen McGregor, whose father Pat Edgecombe died the day before her audition for series one.
The Napier woman said: "I think my dad would be proud of me, having another go, he would think you've got unfinished business, go back and [do it] this time."
Afterwards Carmen said she felt like she had let her father down because her risotto was not up to scratch, but was reassured with a hug by judge Ray McVinnie.
"No you didn't let him down, you're a good cook," he said.
TVNZ has promised more twists for the second series, including one contestant being granted immunity through to the final 12 by winning a "golden apron".