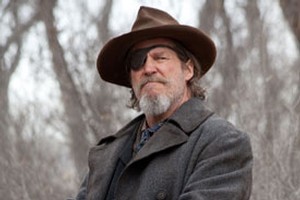 MOVIES
Emily Blunt stars alongside Bill Nighy and Rupert Grint in the action comedy Wild Target, a remake of a 1993 French film Cible emouvante. It's a chance for Grint to add another string to his acting bow after playing Harry Potter's best mate Ron Weasley for the best part of a decade. Nighy plays a middle-aged assassin whose plans to retire are halted by a pretty young thief (Blunt). It should provide plenty of slapstick-like laughs. Meanwhile Jeff Bridges reunites with the Coen brothers to star in Western True Grit, based on the 1968 novel by Charles Portis.
TELEVISION
Mediaworks launches its new youth-oriented channel "Four" this week. It replaces C4 and adds more drama, comedy and animation to the competitive week-night schedules. The new channel goes live on Sunday, Waitangi Day.
But if you'd rather garner the mood of the nation, check out TV One's special docudrama, written by Gavin Strawhan and directed by Peter Meteherangi Tikao Burger which promises to reveal the events and personalities that contributed to the signing of the treaty in 1840.
And Maori Television is devoting the entire day's programming to treaty-related shows, wrapping the day up with a screening of the classic New Zealand film Utu.
MUSIC
You may not typically associate Mary J. Blige with reggae, but Rotorua's annual Raggamuffin Festival at Rotorua Stadium is clearly becoming increasingly diverse, and this year the R&B superstar is headlining. She is joined by international stars Jimmy Cliff, Maxi Priest, The Original Wailers and Ky-Mani Marley and locals Che Fu, Nesian Mystik, 1814 and Sons of Zion.
If picnics and Brooke Fraser are more your thing, then head to the annual winery tour which opens this Friday at Matakana's Ascension Wine Estate. The Saturday show has sold out, but you might just be able to catch Brooke, Opshop and Midnight Youth when they move to Tutukaka Marine Reserve on Sunday evening.
And for the dubstep enthusiasts, young British producer Rusko - the bright light of the dark genre - plays an all-ages gig tomorrow night at Galatos, followed by an R18 show at the Logan Campbell Centre.
OR...
... watch some stunning Spanish stallions dance in Vector Arena. No innuendo here. Real horses have arrived from Spain and will perform El Caballo Blanco: The Dance of the White Stallions - described as a "fully choreographed arena spectacular" - on Saturday, before trotting down the country.
-TimeOut