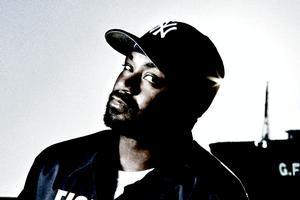 Rating: 4/5
Verdict: Another killer from the Killah
The soul man of heavy-hitting hip-hop is back. The thing about Ghostface Killah - real name Dennis Coles, member of East Coast hip-hop heroes the Wu Tang Clan - is he brings life, heart, and soul to his punishing and uncompromising brand of rap. And there's a fair bit of bollocking funk thrown in too on his ninth solo album since the Clan members started spreading their wings in the mid-90s.
Right from the start this album starts swinging - instead of lumbering and labouring as is the case with much of the soulless hardcore rap around - with Purified Thought's subtle soul serenades alongside the surging rhymes of his Wu-Tang band mates GZA and Killah Priest.
Then comes Superstar, the defining moment of the album with its Roy Ayers sample, the flighty funk flute, and Busta Rhymes putting in a surprisingly charismatic appearance, before it's on to the Mexican-meets-70s funk cleverness of Black Tequila, and later the deep creeping bass-driven Ghetto featuring the delightful poise of singer Marlena Shaw (whose Woman of the Ghetto is sampled) up against the penetrating chants of Raekwon, Cappadonna and U-God.
Not that it's all party tunes from a happy funk soul brother, because there are more sinister and cocky moments like the quick-fire spitting and shadowy sonics of Drama, the posturing, pimp-rolling peacock track How You Like Me Baby?, and the charmingly titled Handcuffin' Them Hoes, which on the surface doesn't sound as dodgy as it is. But rest assured, it is.
While not quite having the stature and power of 2006's Fishscale, and the impact of his 1996 debut Ironman, Apollo Kids is testament to the Killah's consistency and his prolific output that is unrivalled in the ranks of the Wu-Tang Clan. So for some swingin' hardcore hip-hop, look no further.
-TimeOut