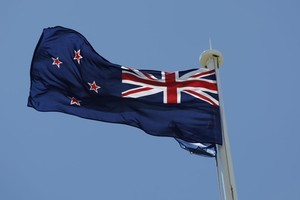 Think of TV One's Sunday Theatre this Waitangi Day as a bit of a history lesson - and a chance to find out what really went on at the signing of the Treaty of Waitangi.
The docu-drama What Really Happened - Waitangi (TV One, 8.30pm) looks at the days before the signing of the treaty and the day of February 6, 1840.
While it is typically portrayed as a stuffy and officious occasion, in reality it was set against a back drop of chaos, humour, and mixed motives. A little bit like the Billy T. James sketches from the 80s perhaps? Well, not quite.
Written by Gavin Strawhan (This Is Not My Life, Go Girls), with novelist Witi Ihimaera as story consultant, What Really Happened stars George Henare, Rawiri Paratene, and Craig Parker. It is based around a time-travelling reporter who goes back to 1840 where he comes across main players in the signing such as Maori chiefs Hone Heke and Te Ruki Kawiti, and James Busby and Willam Hobson.
In ground-breaking 1970s TV series The Governor, Henare played Heke, who was among the first to sign the Treaty, but in this latest story he plays Te Ruki Kawiti who refused to sign until he succumbed to pressure three months later.
While the pair were not in agreement at that time, they were in cahoots five years later when Heke famously chopped down the British flagpole at Russell.
-TimeOut