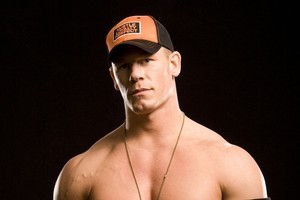 Get your old Ultimate Warrior mask out because the big beefy blokes - and gorgeous divas - from the World Wrestling Entertainment are heading back to New Zealand in July.
This year's event features the likes of marauding chest-beating man-animals John Cena (like an all-American Dolph Lundgren, only bigger), The Miz (who happens to be the current WWE champion), and a fella by the name of CM Punk whose trademark move is the Anaconda Vice (ouch).
Oh, and don't get too excited lads, but the lovely Eve will also be gracing Kiwi wrestling fans with her presence when the show struts into Vector Arena on July 6.
Tickets on sale 9am, Jan 28 from Ticketmaster.co.nz. For more info, go to wwe.com.
-TimeOut